About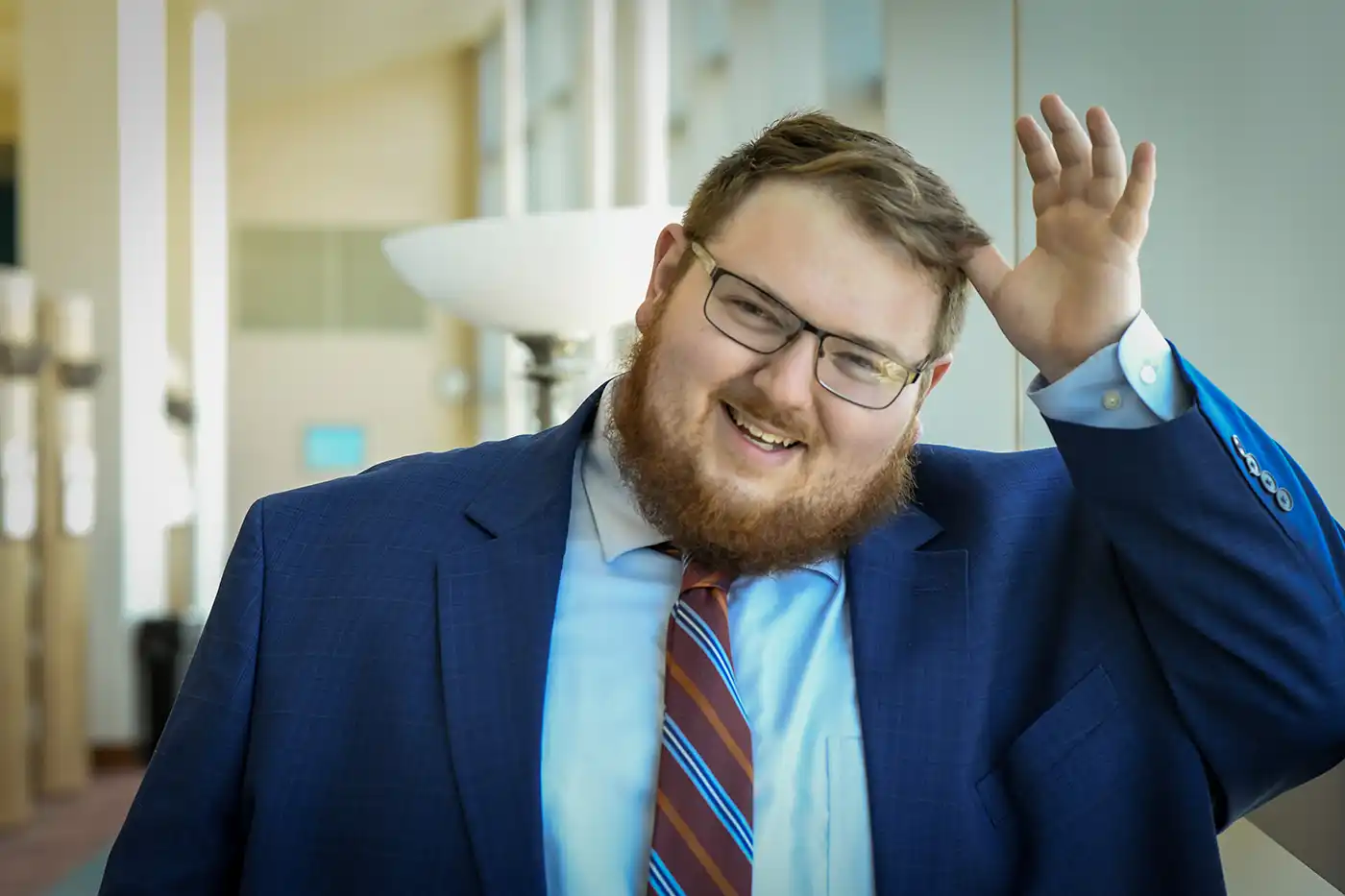 Jonathan D. Kroeger is a musician and computer specialist who enjoys working on a variety of projects!
Jonathan's music focuses on storytelling; whether composing or singing, the story is of utmost importance. His compositional style is inspired by a romantic-era view of emotion mixed with the aesthetics of modern Musical Theatre and popular styles. He is equally comfortable writing for the voice and instruments. Some of his most notable works to date include Fantasia for The Mysterious Island, an orchestral work inspired by the emotions of the Jules Verne classic, and "Sum Maria," an art song in the tradition of the "Ave Maria" but from the perspective of Mary herself. Jonathan's tenor voice is known for its warm tone and wide dynamic range. He has performed in a variety of collegiate theatrical productions from TJ in Sister Act! to Sergeant Martin in Sorry, Wrong Number! He is currently working at Trinity United Methodist Church as co-music director performing offertories, directing the choir, coordinating special music performances, and arranging hymns.
Jonathan is an accomplished computer user, ranging from design to coding. He has managed large database projects including moving an instrument inventory to a new software. He is proficient with Microsoft Office as well as the Google Suite. As a designer, he has taken multiple classes in Adobe products, specifically Photoshop, Illustrator, and InDesign, all of which he uses on a regular basis for both personal and professional projects. He works for the DePauw University School of Music Production staff creating marketing materials and concert programs. He also takes on a variety of projects involving cartoon caricatures, logo designs, building maps, and website maps. He has also managed and designed websites from scratch using HTML, CSS, and JavaScript. Alongside web coding, he has a working knowledge of Python and C++.
He has received a Bachelor of Music in Vocal Performance from DePauw University and is currently pursuing a Master of Music in Composition at Bowling Green State University. He takes a variety of online courses as well through Udemy to sharpen his skills in non-musical fields. In his spare time, he enjoys cooking (his pasta selection is phenomenal), playing video games, reading, and learning new things!